Volunteer with Capital Pride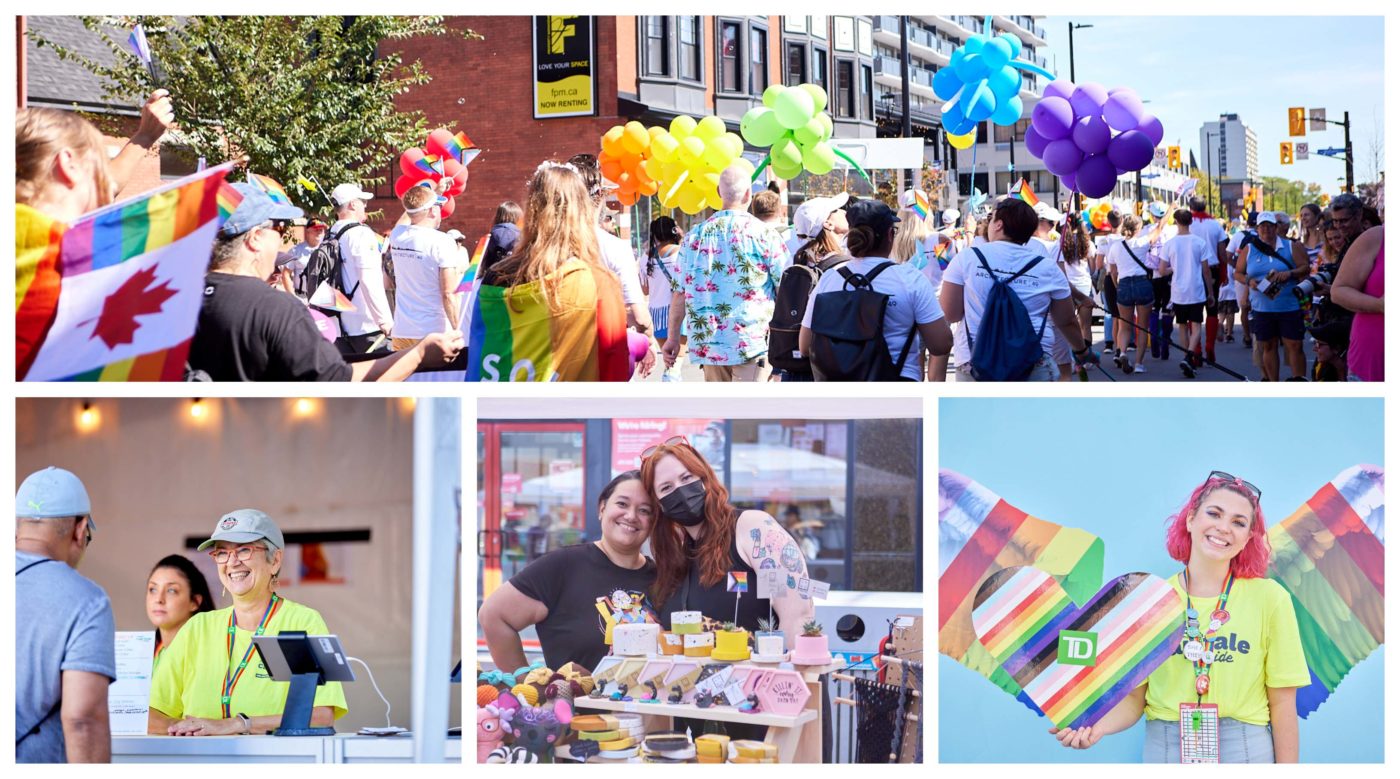 Capital Pride is pleased to announce that our Summer Pride Festival will take place August 19-27, 2023. With many in-person events scheduled again this year, we need your help to make them all come together. Please consider signing up to volunteer with us!
Volunteering with Capital Pride is a great way to show your support for the National Capital Region's 2SLGBTQ+ community while getting a front-row seat to all the action that Pride Week delivers. Consider volunteering as a group to spend some quality time with those you love, or volunteer solo to meet new people. We offer a variety of events, including many that are family friendly.
If you have any further questions, we are hosting 5 drop-in sessions via Zoom throughout the summer where we will be happy to answer any of your questions. Click on the date below for the Zoom link.
FAQ
How long are the volunteer shifts?
The volunteer shifts during festival week are between 3-8 hours.
How am I assigned to shifts?
At the beginning of August, we will release a sign-up schedule for volunteer shifts. You will have the opportunity to select the shifts that you want to volunteer for.
How many shifts do I need to commit to?
You only need to sign up for one shift!
Is there training for volunteers?
Yes. In order to volunteer with Capital Pride, we ask that you attend one of the training sessions offered in the week of August 8th-14th. There will be trainings offered in the evenings, on the weekend, and during the day during that week.
In addition to the mandatory training, we are also planning on offering supplementary training such as Naloxone Delivery Training, Bystander Intervention Training, and an Anti-Oppression workshop. The exact training and times will be sent to you after you register to be a volunteer.
The festival will be taking place from August 19-27.
Do I need to be 19+ to volunteer?
No. On the registration form we ask if you are 19+ so that we can ensure there are no underage volunteers at 19+ events.
What will I be doing as a volunteer?
There are many different roles for you to choose from. The roles range from Front of House support, to Parade Marshalls, to the Green Team and much more. The specific roles and duties will be released closer to August. Most importantly, volunteers are ambassadors for Capital Pride and are there to answer the questions of festival goers.
Can I still apply if I am unable to stand for long periods of time or be outside?
Absolutely! There is a role for everyone regardless of ability. There is also an option on the registration form to let us know if you require any accommodations.
Can I volunteer with my famliy and friends?
Yes. When the schedule is released, you can choose the same shift as your family and friends.
Will Capital Pride sign-off on volunteer hours?
For additional information, please email [email protected]