Join Capital Pride and a few our our friends (Teddy Syrette, Venus Envy, Creating Accessible Neighbourhoods (CAN) and JQT Vancouver) as we present EDUCATE series- these series of workshops will provide you with the tools necessary to be a better ally and supporter to many marginalized and disenfranchised folks within Our community.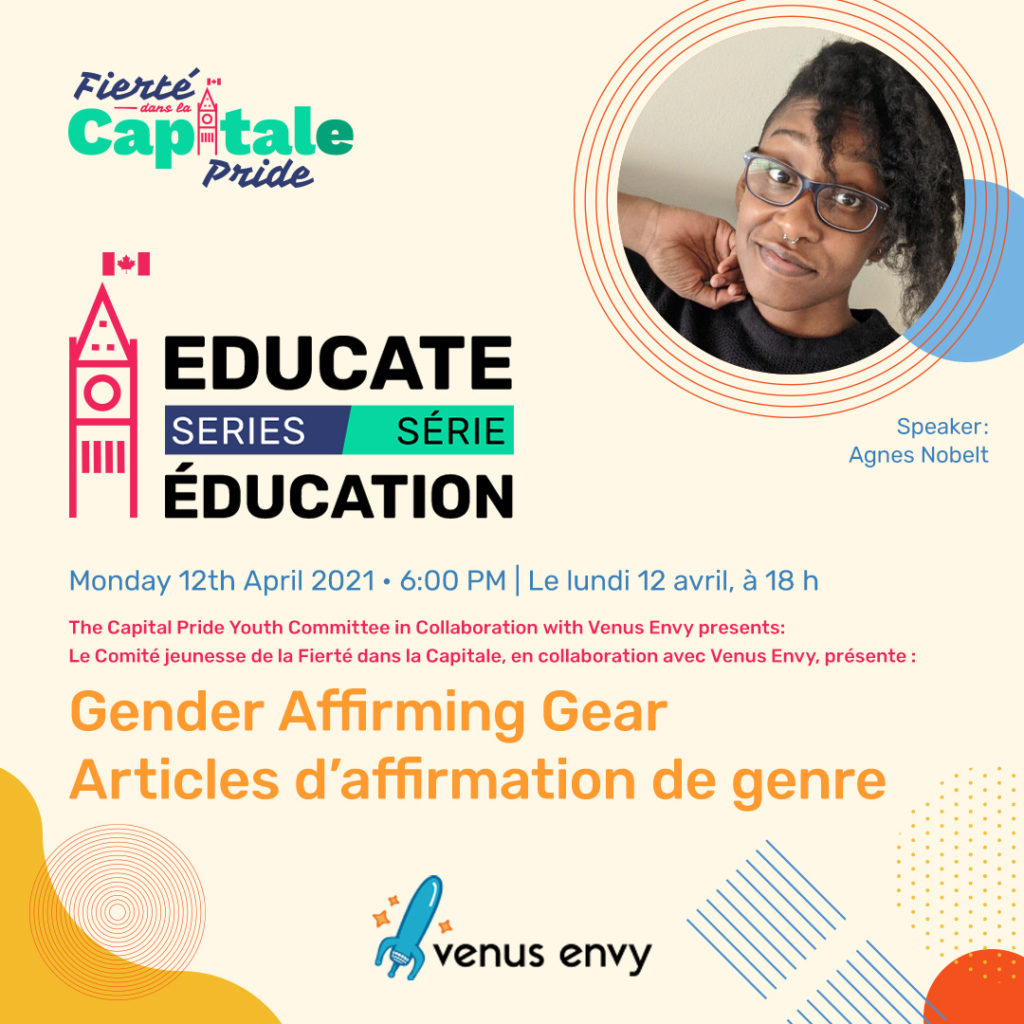 The Capital Pride Youth Committee in Collaboration with Venus Envy presents:
EDUCATE series: Gender Affirming Gear
Monday April 12th, 2021
6:00 PM EST
Join Capital Pride Youth Committee and Venus Envy as they present an information session on Gender Affirming Gear. This workshop allows the opportunity for trans folks, allys, and professionals to learn more about different types of gender affirming gear including binders, breast forms, packers and tapes.This workshop will cover care tips for some items, as well as some history and the importance of making gender affirming gear accessible.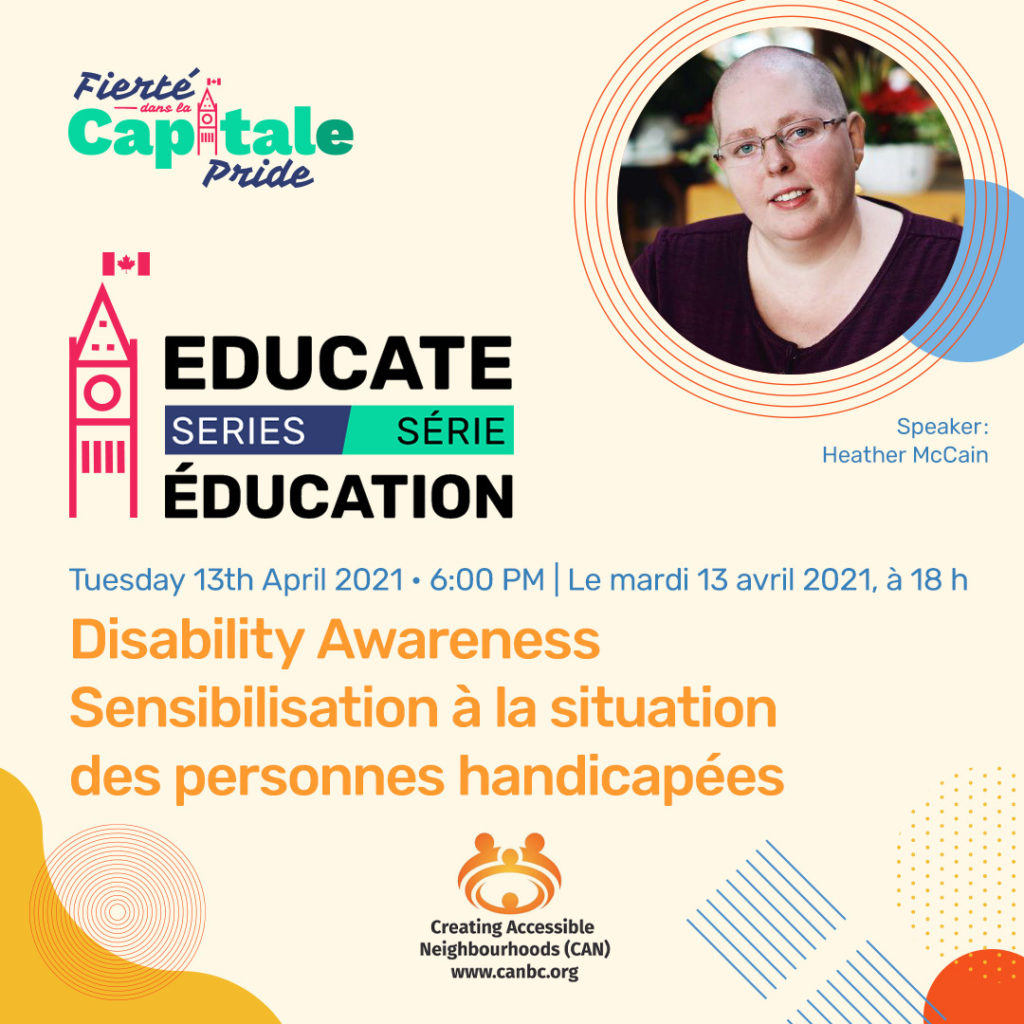 EDUCATE series: Disability Awareness
Tuesday April 13th, 2021
6:00 PM EST
Join Capital Pride and Heather McCain (Creating Accessible Neighbourhoods – BC) for a free online Disability Awareness education session. People with disabilities represent the world's largest minority, and the only minority group that any of us can become a member of at any time. People with disabilities are also the third largest economic power behind China and the United States and yet they still experience barriers, prejudice, and bias on a daily basis. This workshop challenges all to more fully address ableist notions of how we think about, and label, our bodies, minds, and senses.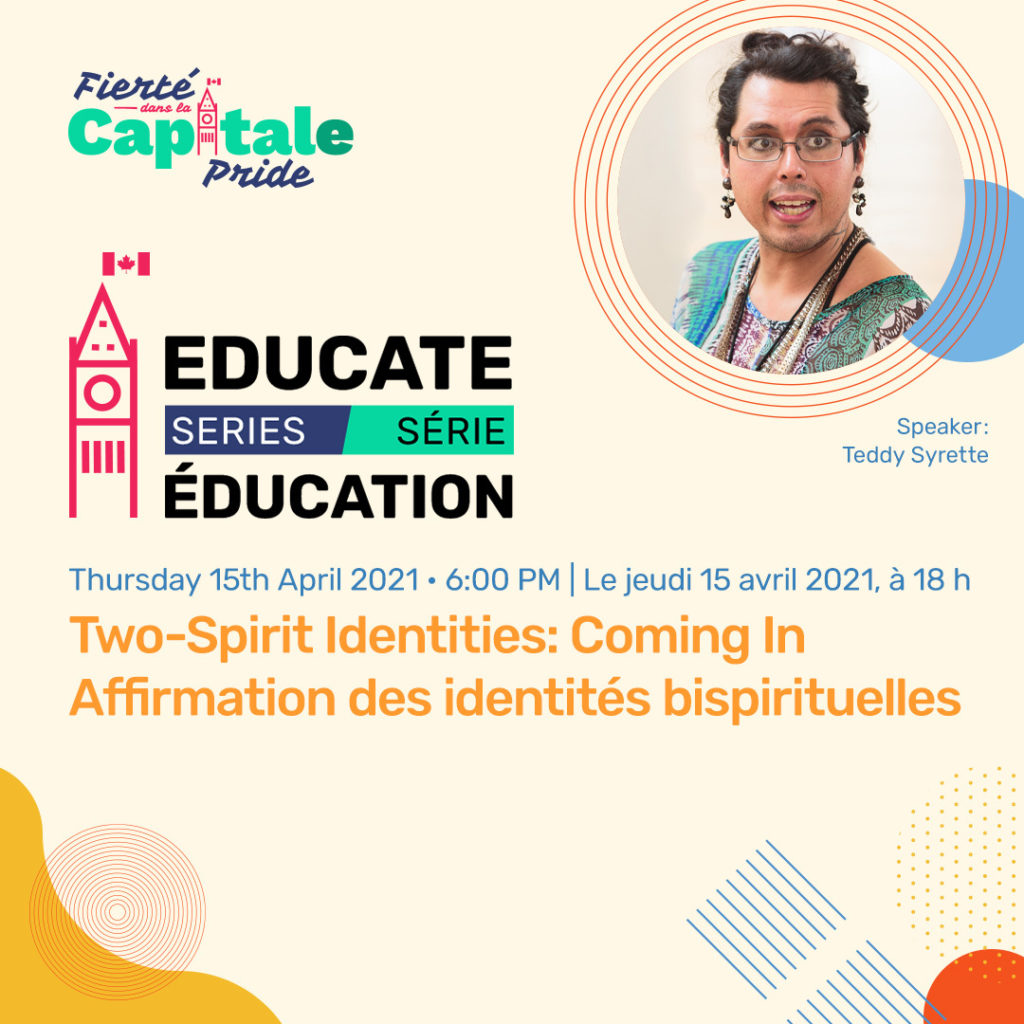 EDUCATE series: Two-Spirit Identities: Coming In"
Thursday April 15th, 2021
6:00 PM EST
Join Capital Pride and Teddy Syerette (Ozhawa Anung Kwe/Yellow Star Woman) for an informational EDUCATE series session on two-Spirit Identities. 'Coming In' is a Cree teaching of folks who are born 2S & LGBTQ+, are coming into themselves as members of the community and as members of Creation.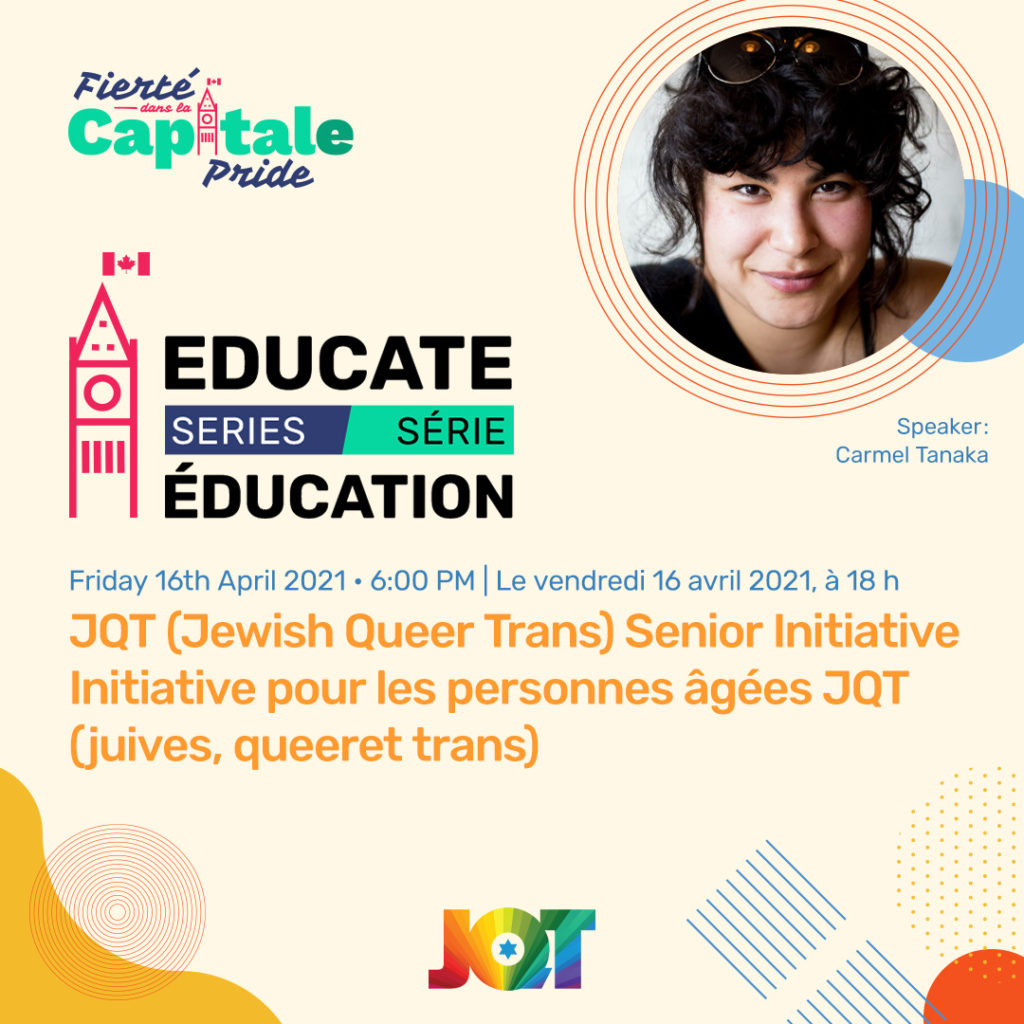 EDUCATE series: JQT (Jewish Queer Trans) Seniors Initiative JQT Vancouver,
Friday April 16th, 2021
6:00 PM EST
Join Capital Pride & Carmel Tanaka as she guides us through JQT Vancouver's "On The Record: The BC Jewish Queer & Trans Oral History Project" in partnership with the Jewish Museum & Archives of BC! The objective of this project is to hear the stories of older Jewish queer and trans adults and their lived experiences in the Jewish and LGBTQ+ communities across BC over the decades.