Meet the New Executive Director of Capital Pride!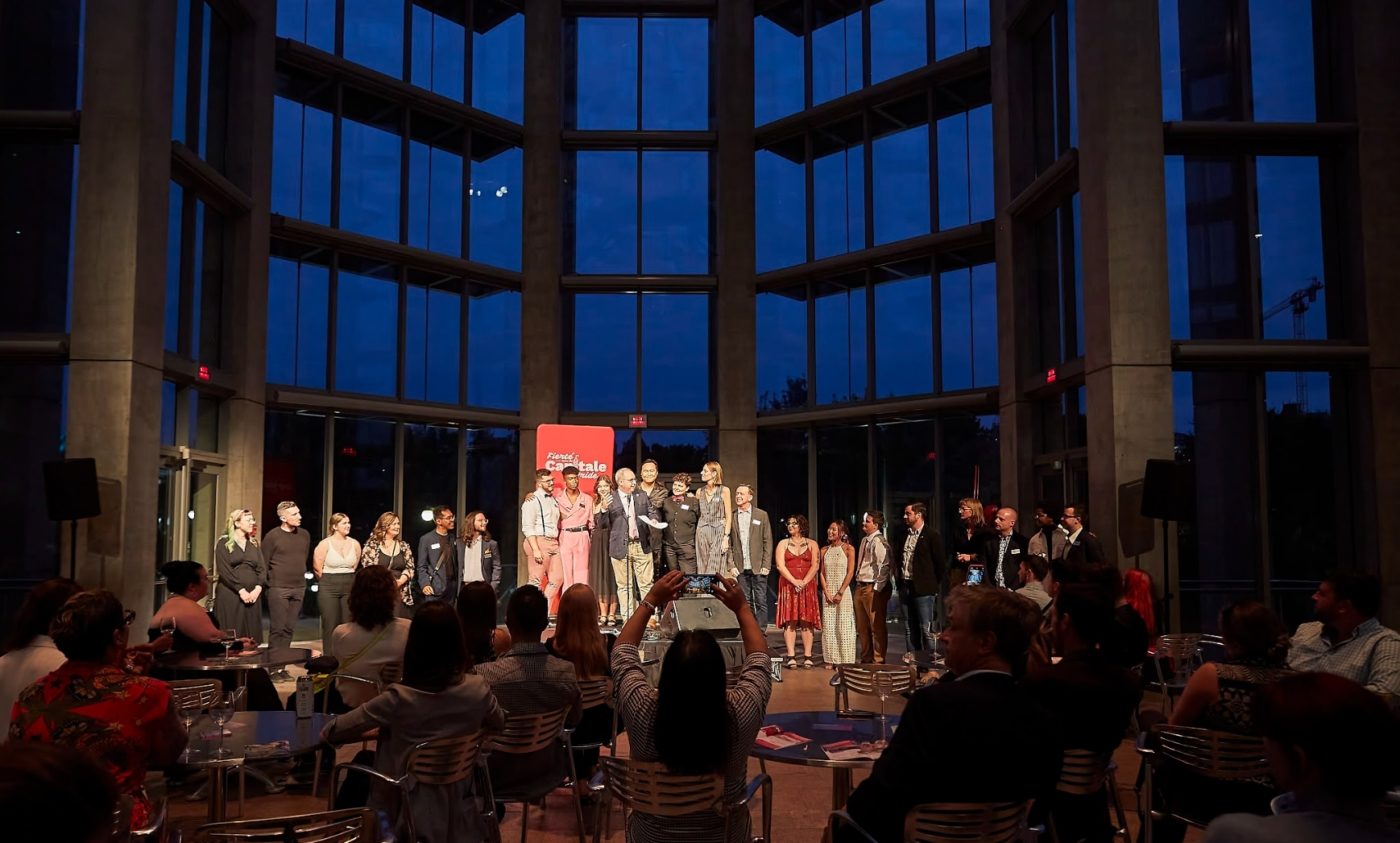 (Above: Previous Executive Director, Toby Whitfield, announces his step-down from the organization alongside Capital Pride Staff & Board of Directors)
After two years of incredible work at the head of the organization, it is with a heavy heart that we say goodbye to Toby Whitfield, the previous Executive Director of Capital Pride. Toby skillfully planned and coordinated the Capital Pride Festival in both 2022 and 2023, in addition to the robust programming schedule throughout the year. We will miss him greatly and wish him the best with this new chapter in his career. Although we are sad to see him go, we are thrilled to announce the new Executive Director that will be taking over the management of Capital Pride: Callie Metler!
Callie (she/her) is a PhD Candidate at Carleton University in the Department of English Language and Literature. Her graduate research focuses on queer archival practice in Canada, and she specializes in teaching 20th and 21st century gay and lesbian literatures. As such, she believes that queer activism and advocacy can be fostered through education, and that such an education should be accessible to all.
Having joined the Capital Pride team as the Operations and Logistics Coordinator for the 2022 Festival, and returned this past summer as the Operations Director. Callie has demonstrated incredible leadership and developed a great understanding of the goals and functioning of the organization. Under her oversight, the 2022 and 2023 Street Festivals and Parades were all incredible successes with the largest recorded attendances in the organization's history.
Callie was announced as the Executive Director during the annual Capital Pride Reception at the National Gallery of Canada where local community groups, partners, and sponsors come together to celebrate the beginning of Pride Week in the National Capital, following the Progress Flag raising in front of Ottawa City Hall.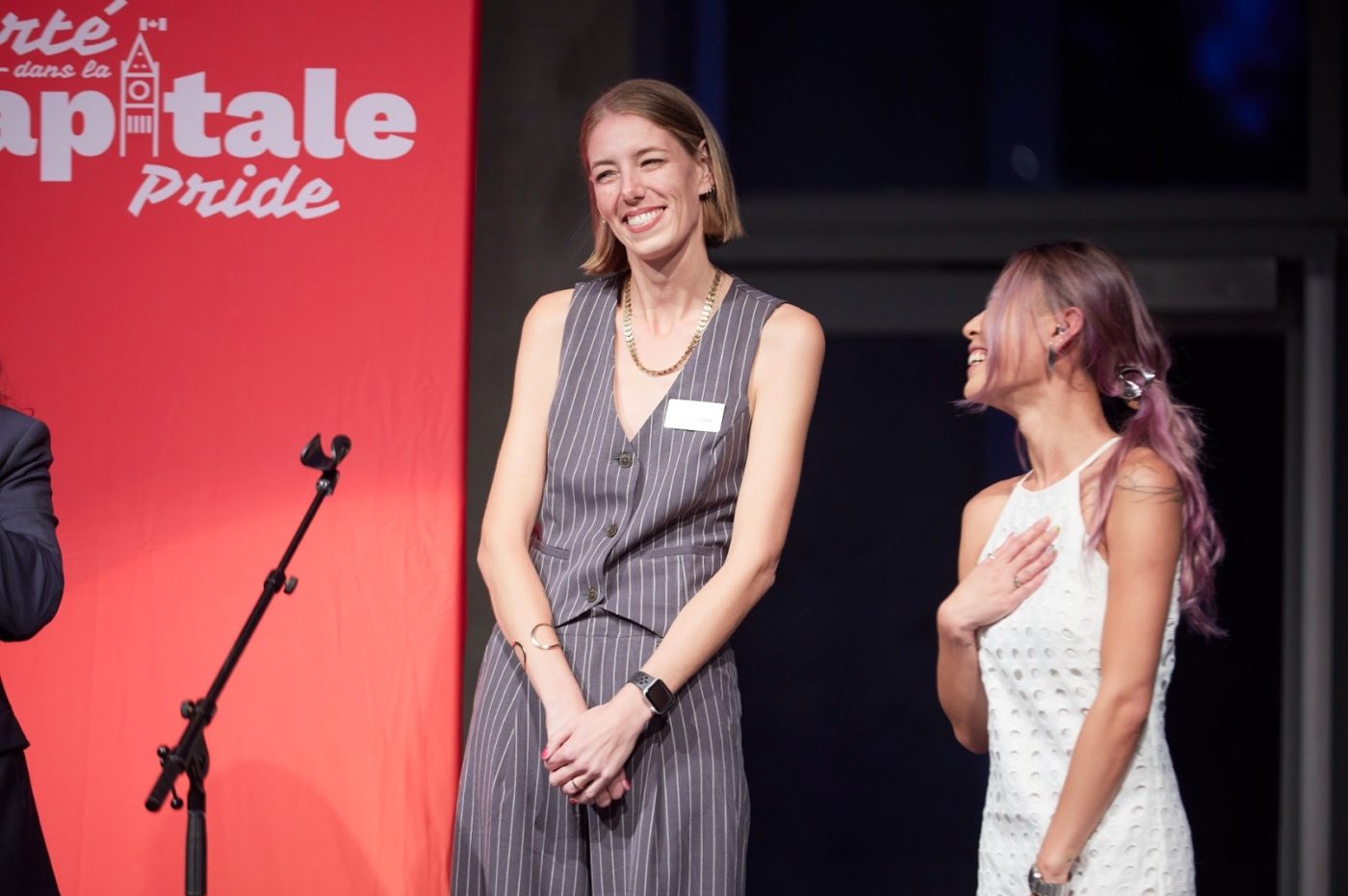 (Above: Board Co-President Victoria Wang announce Callie Metler as the new Executive Director).
— 30 —