All Blood is Equal speakers panel 6:00 PM
Série ÉDUCATION : Tous le même sang 18 h
Join us for a LIVE panel discussion and Q&A with expert panelists discussing the All Blood is Equal campaign and how we can end the discrimination recieved by gay men, men who have sex with men and Trans women from donating blood. #WeStillDemand
Joignez-vous à nous pour un panel de discussion et une période de questions EN DIRECT avec des spécialistes qui discuteront de la campagne Tous le même sang et de la façon dont nous pouvons mettre fin à la discrimination subie par les hommes ayant des relations sexuelles avec hommes et les femmes trans en ce qui concerne le don de sang. #OnExigeEncore!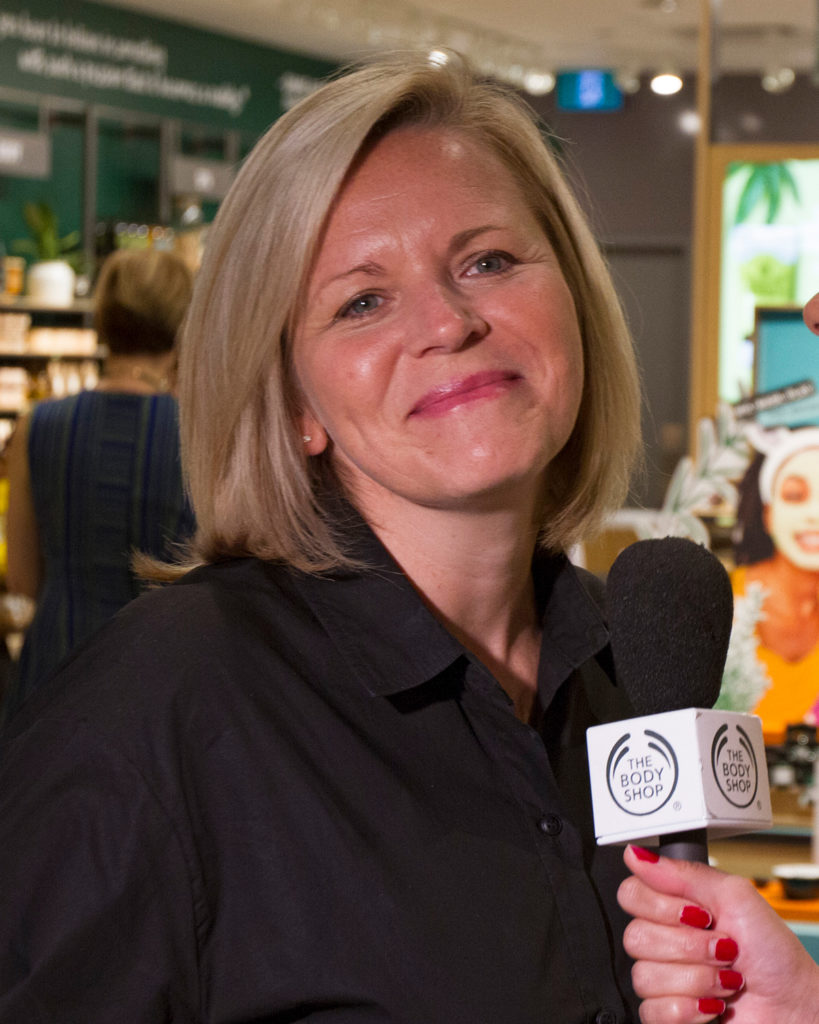 Hilary Lloyd
Hilary Lloyd is the Vice President of Marketing & Corporate Responsibility for The Body Shop North America. She is responsible for all aspects of The Body Shop North America's marketing and corporate responsibility efforts, including strategy, digital and e-commerce marketing, loyalty, brand and customer communications, customer insights and activism. Hilary joined The Body Shop in 2018 and has been proud to lead brand efforts that champion radical bodies – all in support of gender equality, inclusion and social & environmental justice.
Before joining The Body Shop, Hilary has had leadership roles across several big, beautiful courageous brands. She served as the Head of Marketing for fashion retailer, Aritzia as well as the CMO and Head of Sustainability for IKEA in Canada. Throughout her career, Hilary's efforts have been accredited as retail and brand leading as well as innovation, sustainability and employment leading.
Hilary will always be a champion for businesses and brands whose primary goal is to understand their consumers and work hard to meet their needs – all while trying to have a positive impact on people and the planet.
Hilary Lloyd
Hilary Lloyd est vice-présidente du marketing et des responsabilités de l'entreprise chez The Body Shop North America. Elle est responsable de tous les aspects touchant le marketing et les efforts en matière de responsabilité de l'entreprise, ce qui comprend la stratégie, le marketing numérique, le marketing du commerce en ligne, la fidélisation, les communications en matières de marque de commerce et de la clientèle, les perspectives de la clientèle et l'activisme.  Hilary s'est jointe à The Body Shop en 2018 et elle est fière de diriger les efforts de l'entreprise en matière de marque de commerce qui font la promotion de corps radicaux, en appui à l'égalité entre les genres, à l'inclusion, et à la justice sociale et environnementale.
Avant de se joindre à The Body Shop, Hilary a occupé des positions de leadership pour plusieurs belles marques courageuses. Elle a servi en tant que chef du marketing pour Aritzia, un grand détaillant dans le monde de la mode, et dirigeante principale du marketing et chef de la durabilité chez IKEA, au Canada. Au cours de sa carrière, Hilary a été reconnue comme chef de file dans le domaine des grandes surfaces, des marques de commerce, de l'innovation, de la durabilité et de l'emploi.
Hilary sera toujours une championne pour les entreprises et les marques de commerce dont le but principal est de connaître sa clientèle et de travailler d'arrache-pied afin de répondre à ses besoins tout en essayant d'avoir des répercussions positives sur les personnes et la planète.
---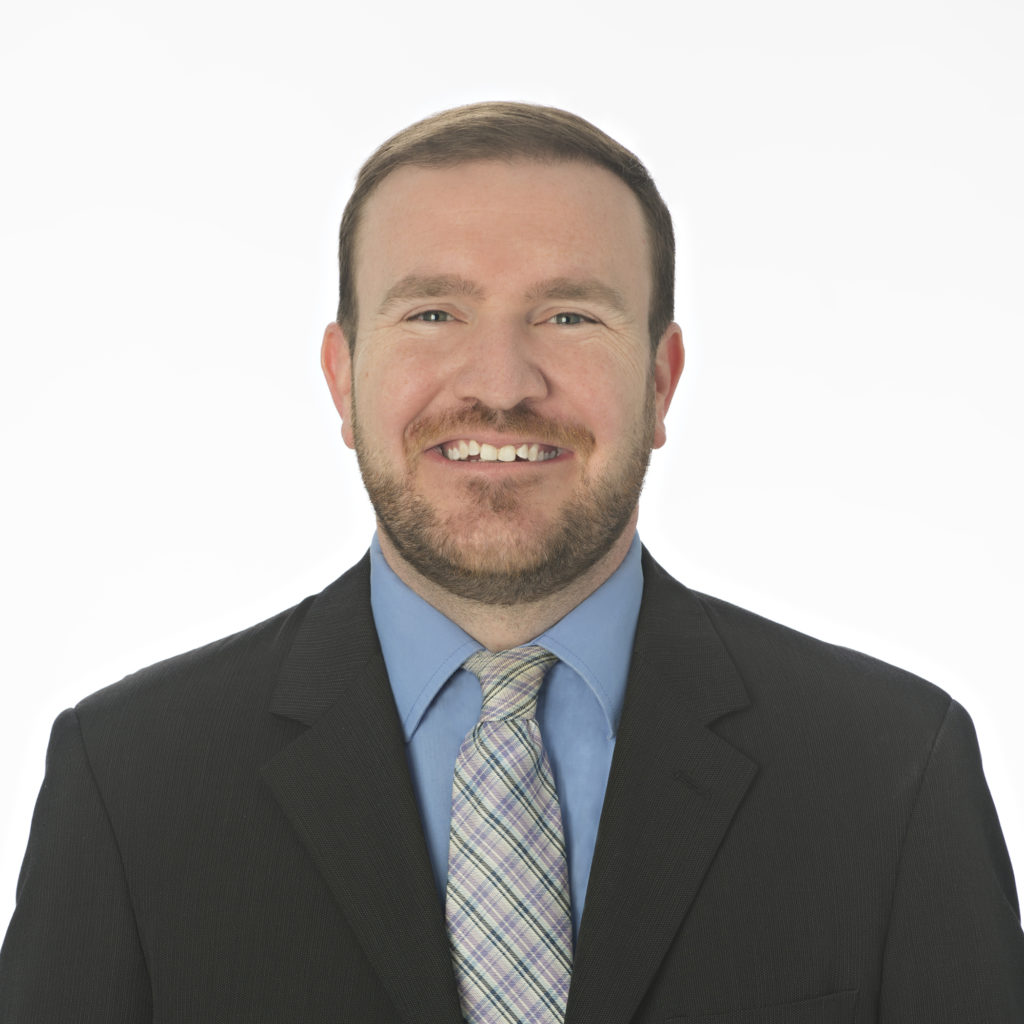 Eric Duncan
Eric Duncan was elected Member of Parliament for Stormont-Dundas-South Glengarry in October 2019.
Eric has had a successful career in both the government and private sector at the age of 31. He brings a mix of public and business experience having served in various capacities at all three levels of government and working at his family's trucking business, JED Express, in South Mountain.
Within his first year on Parliament Hill, Eric was named to Conservative Leader Erin O'Toole Leadership Team as Question Period Co-ordinator.
Before his election as Member of Parliament, Eric was one of youngest elected officials in Canadian history as a municipal Councillor in North Dundas at the age of 18, and was elected Mayor in 2010 at the age of 22 with 72% of the vote. He made further history as the youngest Warden in SD&G's 168 year history in 2014.
Eric became the first consecutive term Warden in the Counties' history the following year, which allowed him to be elected Chair of the Eastern Ontario Wardens Caucus in 2015, an influential group of regional governments in Eastern Ontario that works with the provincial and federal governments on policy issues.
Eric worked alongside his father Edwin at JED Express in South Mountain for 3 years (2016-2019). Their family business employs over 60 staff and has been named one of Canada's Best Managed Companies® annually since 2016.
With a passion for community volunteerism, Eric is involved with numerous causes, including founding Camp Erin Eastern Ontario (a bereavement camp for children who have lost a close family member). To date, he has been involved with nearly 50 organizations, groups and events in his community, raising millions of dollars for charity and important causes.
Eric Duncan
À l'âge de 31 ans, Eric avait déjà mené une brillante carrière, tant au gouvernement que dans le secteur privé. Il possédait de l'expérience dans le secteur public et dans le secteur privé parce qu'il avait occupé des postes aux trois paliers de gouvernement et qu'il avait travaillé dans l'entreprise familiale de camionnage, JED Express, à South Mountain.
Lorsqu'il est devenu conseiller dans North Dundas à l'âge de 18 ans, il était l'un des plus jeunes représentants élus de l'histoire du Canada. Il a également été élu maire en 2010 à l'âge de 22 ans en obtenant 72 % des votes. En outre, en 2014, il a marqué l'histoire en devenant le plus jeune préfet de Stormont-Dundas-South Glengarry en 168 ans d'histoire.
L'année suivante, Eric est devenu le premier préfet de l'histoire des comtés à être élu pour deux mandats consécutifs, ce qui lui a permis de se faire élire comme président de l'Eastern Ontario Wardens Caucus en 2015, un groupe influent de gouvernements régionaux de l'Est de l'Ontario qui collabore avec le gouvernement provincial et le gouvernement fédéral pour faire avancer divers enjeux.
Eric travaille avec son père Edwin chez JED Express à South Mountain. Depuis 2016, leur entreprise familiale qui compte plus de 60 employés est reconnue tous les ans comme l'une des entreprises les mieux gérées au Canada.
Eric, un passionné du bénévolat communautaire, défend de nombreuses causes, dont le premier Camp Erin de l'Est de l'Ontario (un camp pour les enfants endeuillés qui ont perdu un proche parent). Jusqu'à maintenant, il a fait la promotion de près de 50 organisations, groupes et événements dans son milieu et a contribué à amasser des millions de dollars pour des organismes de bienfaisance et des causes importantes.
---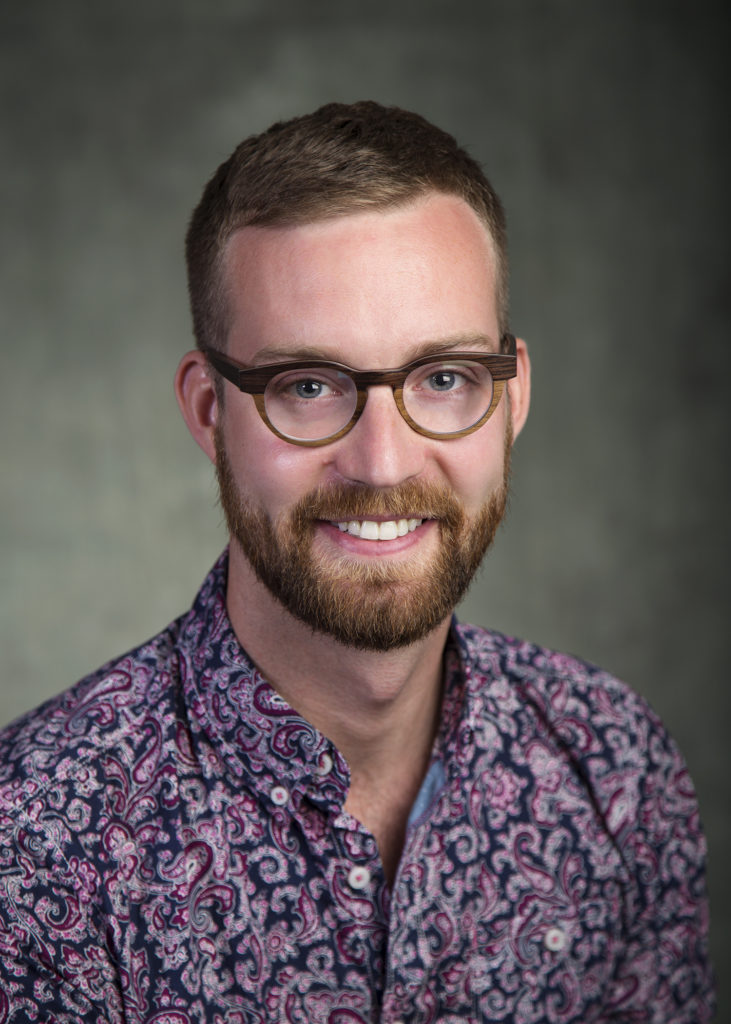 Dr. Nathan Lachowsky
Championing interdisciplinary and community-based approaches, Nathan does research within a social justice framework in order to achieve health equity for marginalized communities. Nathan's research focuses on social and behavioural epidemiology and the importance of developing and analyzing mixed methods data to inform policy, such as those banning blood donation.
Dr. Nathan Lachowsky
Nathan défend les approches interdisciplinaires et axées sur la communauté et fait des recherches dans un cadre de justice sociale en vue d'assurer l'équité en matière de santé pour les communautés marginalisées. Les recherches de Nathan se concentrent sur l'épidémiologie sociale et comportementale et sur l'importance de l'élaboration et de l'analyse des données de méthodes mixtes pour orienter les politiques, comme l'interdiction de dons de sang.
---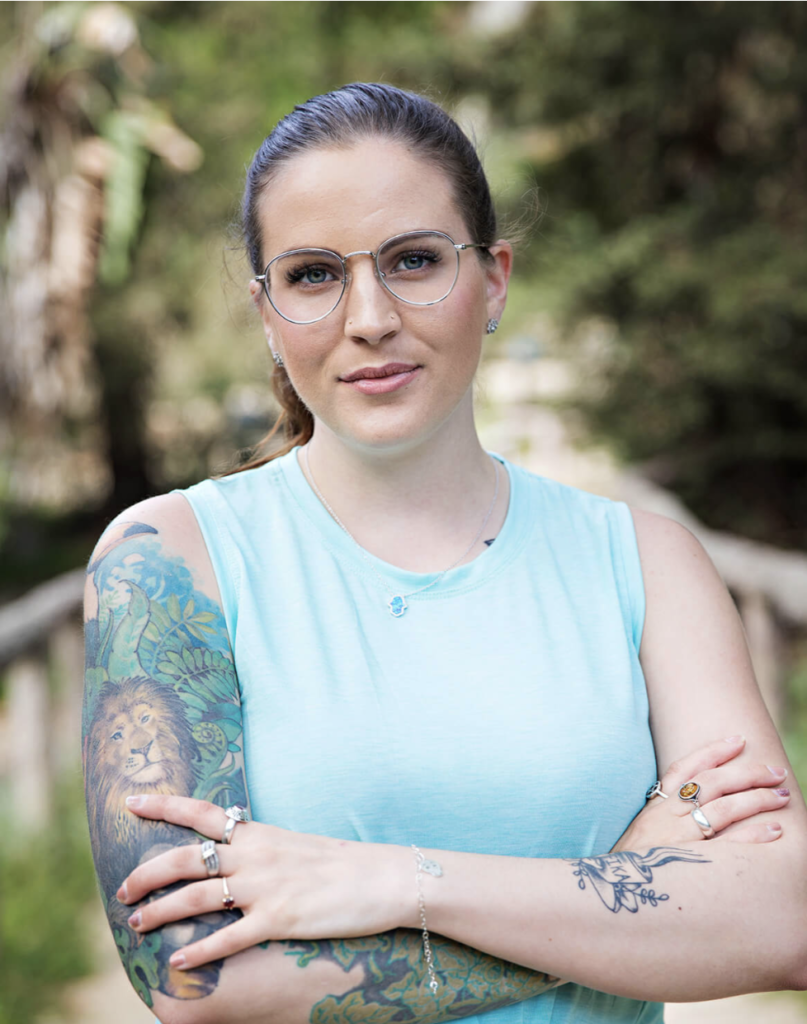 Jess Burke
Jess Burke (she/her) is a queer Jewish activist who firmly believes in radical inclusion and lives by the mantra queer people anywhere are responsible for queer people everywhere. She has worked extensively in 2SLGBTQIA+ communities across Canada, in partnership with many mainstream Pride organizations, and currently sits on the steering committee of the Coalition to End the Canadian Blood Ban in which she applies organizational experience with policy, advocacy government relations strategy.
Having served on several national boards and committees, she has been the recipient of social justice awards and has lectured extensively to human rights commissions, police hate crime units, diversity, equity and inclusion offices, school board trustees, superintendents, and university faculty. Jess continues to enjoy working on grassroots campaigns for local organizations and queer refugee support services in her spare time.
Jess joined CIJA in 2018 and is currently Director of Community Training, Campus Advocacy and LGBTQ2+ Partnerships. She formerly worked at University of Calgary's multifaith centre, where she developed, strategized, and facilitated interreligious programming, support services, events, and dialogues to increase intercultural capacity building, including an emphasis on inclusion of queer and trans folkx in religious and faith-based spaces.
She has lived and worked in Halifax, Toronto, Guadalajara (Mexico), Calgary, Los Angeles, and Israel. Jess is currently living in Midtown, Toronto with her partner and their two dogs, Blanket and Teddy.
Jess Burke
Jess Burke (elle) est une activiste queer et juive qui croit avec fermeté en l'inclusion radicale. Son mantra est que les personnes queer sont responsables des autres personnes queer, et ce peu importe l'endroit dans le mond. Elle a travaillé intensivement dans les communautés 2SLGBTQIA+, en partenariat avec un grand nombre d'organisations traditionnelles de la Fierté. À l'heure actuelle, elle fait partie du comité directeur de la coalition visant à mettre fin à l'interdiction de don de sang au Canada dans lequel elle apporte son expérience organisationnelle en matière de politiques et de stratégie de relations gouvernementales quant à la défense des droits.
Après avoir servi dans plusieurs conseils d'administration et comité nationaux, elle a reçu des prix dans le domaine de la justice sociale et elle a donné de nombreuses présentations pour des commissions des droits de la personne, des unités policières spécialisées en crimes haineux, les bureaux axés sur la diversité, l'équité et l'inclusion, des commissaires de conseils scolaires, des surintendantes et surintendants et des facultés universitaires. Jess continue de travaillert dans le cadre de campagnes locales pour des organisations et des services de soutien pour les personnes réfugiées et queer dans ses temps libres.
Jess s'est jointe au CIJA en 2018 et elle est actuellement directrice de la formation communautaire, de la défense des droits sur les camps et des partenariats LGBTQ2+. Auparavant, elle a travaillé au centre multiconfessionnel de l'Université de Calgary dans lequel elle a élaboré un plan, une stratégie et un programme interconfessionnel, des services de soutien, des événements et des dialogues visant à améliorer le développement de capacités interculturelles, ce qui comprenait un accent mis sur l'inclusion des personnes trans et queer dans les espaces religieux et confessionnels.
Elle a vécu et travaillé à Halifax, à Toronto, à Guadalajara, à Calgary, à Los Angeles et en Israël. Jess vit actuellement dans le Midtown, à Toronto, avec sa tendre moitié et leurs deux chiens, Blanket et Teddy.
---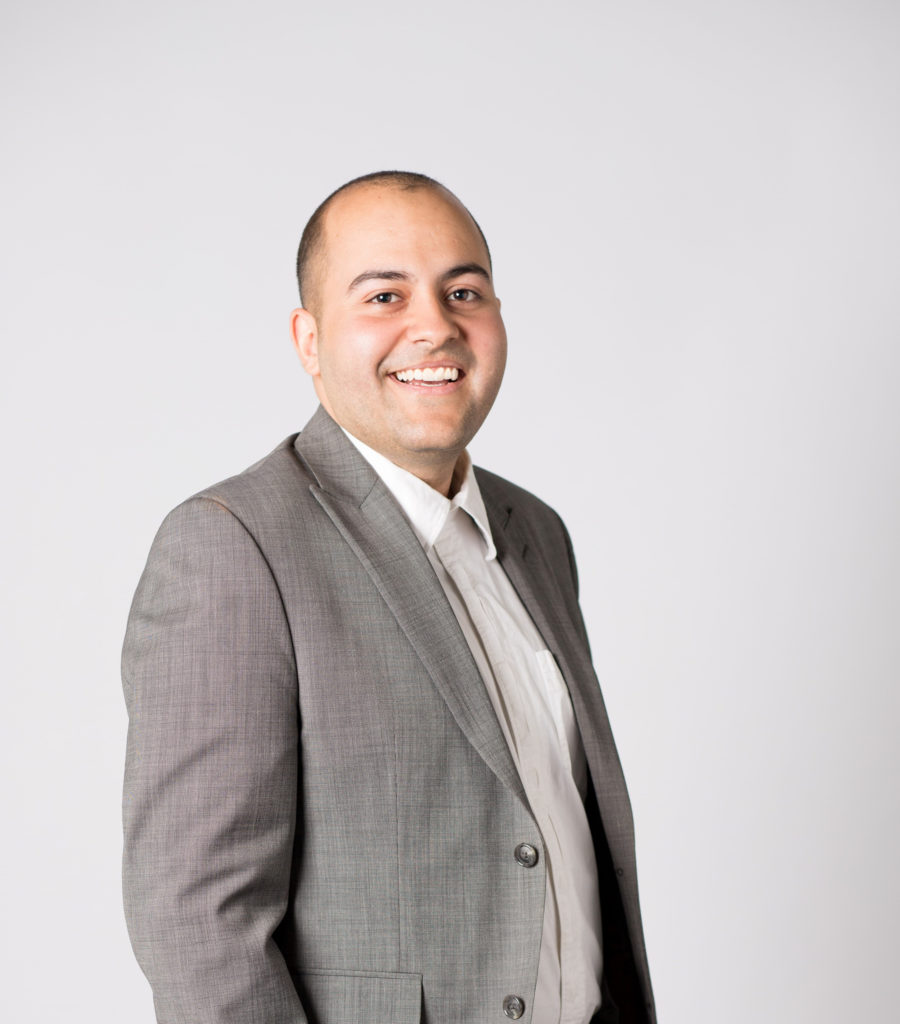 Christopher Karas
Principal at Karas Legal Services P.C., Christopher Karas, is a litigant in some high profile cases, a licensed Paralegal of the Law Society of Upper Canada and mediator. He mainly focuses on provincial and federal Human Rights matters.
Karas is a frequent keynote speaker and panelist. He has spoken at the Ontario Human Rights Commission, the Law Society of Upper Canada, the Canadian Civil Liberties Association, the University of Toronto, University of Ottawa, Ryerson University and York University in numerous areas including Health Canada blood and organ regulations, Canadian Blood Services' policies, Ontario Accepting Schools Act, protections under the Charter, Canadian Human Rights Act and Ontario Human Rights Code, and substantive Human Rights.
Karas was the litigant in the case of Christopher Karas v. École secondaire catholique Sainte-Famille. He challenged his then French Catholic School Board, CSDCCS, Conseil Scolaire de District Catholique Centre-Sud and his school, École secondaire catholique Sainte-Famille at the Human Rights Tribunal of Ontario when the school board barred him from putting up posters of his civil rights hero Harvey Milk and a Gender and Sexuality Alliance that Karas and his peers tried to build throughout high school. As a result, the school now has a GSA and the school board has since changed its name. The board is now known as Conseil Scholaire Catholique MonAvenir.
Karas is the current litigant in the federal case of Christopher Karas v. Canadian Blood Services and Health Canada. He is challenging the MSM, men who have sex with other men, blood donation deferral policy at the Canadian Human Rights Commission to change Canada's blood policy. He challenged the policy when he was barred from donating lifesaving blood at a local blood donation clinic. The federal legal challenge was accepted September 3rd 2016 and could result in significant policy changes.
Christopher Karas
Partenaire principal chez Karas Legal Services P.C., Christopher Karas est plaideur dans des causes qui attirent l'attention du public, parajuriste agréé du Barreau du Haut-Canada et médiateur. Il se concentre principalement sur des questions provinciales et fédérales concernant les droits de la personne.
Christopher Karas est fréquemment conférencier principal et panéliste. Il a donné des allocations pour la Commission ontarienne des droits de la personne, le Barreau du Haut-Canada, l'Association canadienne des libertés civiles, l'Université de Toronto, l'Université d'Ottawa, l'Université Ryerson et l'Université York dans de nombreux sujets, y compris les règlements de Santé Canada en matière de don de sang et d'organes, les politiques de la Société canadienne du sang, la Loi pour des écoles tolérantes de l'Ontario, les protections en vertu de la Charte, de la Loi canadienne sur les droits de la personne et du Code des droits de la personne de l'Ontario, et les droits fondamentaux de la personne.
Christopher Kara était plaideur dans l'affaire Christopher Karas c. École secondaire catholique Sainte-Famille. Il s'est opposé à son conseil scolaire catholique francophone, le Conseil Scolaire de District Catholique Centre-Sud et à son école, l'École secondaire catholique Sainte-Famille, devant le Tribunal des droits de la personne de l'Ontario lorsque son école l'a empêché d'installer des affiches de Harvey Milk, son héro en matière de droits civils. On a également empêché ses pairs et lui de créer une alliance des genres et de la sexualité à l'école secondaire. Par conséquent, l'école a maintenant une alliance, et le conseil scolaire a changé son nom depuis. Le conseil se nomme maintenant le Conseil scolaire catholique MonAvenir.
Christopher Karas est le plaideur actuel dans l'affaire fédérale Christopher Karas c. Société canadienne du sang et Santé Canada. Il conteste l'interdiction de don de sang pour les hommes ayant des relations sexuelles avec d'autres hommes et les politiques d'exclusion de don de sang devant la Commission canadienne des droits de la personne afin de changer les politiques canadiennes en matière de don de sang. Il a contesté les politiques lorsqu'on l'a empêché de donner du sang qui aurait pu sauver une vie dans une clinique locale. La contestation juridique à l'échelle fédérale a été accueillie le 3 septembre 2016 et elle pourrait entraîner d'importantes modifications dans les politiques.
Christopher Karas maîtrise l'anglais et le français, et il représente sa clientèle dans les deux langues.
---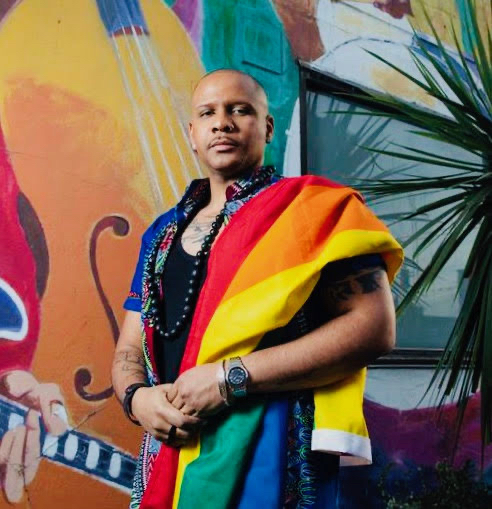 Osmel B. Maynes
Osmel B. Maynes (He/Him/His) is a social justice activist, non-profit sector executive, and seasoned event planner. He was born in the Dominican Republic and raised in the twin-island state of Antigua and Barbuda. Osmel identifies as an Afro-Latino cisgender queer man.
Osmel immigrated to Canada as an international student in 2003 to pursue a Political Science Degree at Carleton University in Ottawa, Ontario. Osmel has called Canada home for 10+ years.
During his time working with 2SLGBTQ+ community-based organizations in both Toronto and Vancouver, Osmel focused his work on advancing effective grassroots and province-wide social programming, enhancing the inclusion of marginalized voices, pushing for sound public policy, and overseeing effective strategic planning in the non-profit and charitable sectors.
Osmel is excited and honoured to advance the vision and mission of Capital Pride and strongly believes in the power of inclusion to affect lasting social change.
Osmel B. Maynes
Osmel Guerra Maynes (lui/il) est Osmel est un militant expérimenté de la justice sociale, un dirigeant du secteur à but non lucratif et un planificateur d'événements chevronné. Il est né en République dominicaine et a grandi dans l'État jumelé d'Antigua-et-Barbuda. Osmel s'identifie comme un homme queer cisgenre afro-latino.
Osmel a immigré au Canada en tant qu'étudiant international en 2003 pour poursuivre un diplôme en sciences politiques à l'Université Carleton à Ottawa, en Ontario. Osmel a élu domicile au Canada depuis plus de 10 ans.
Pendant son temps à travailler avec des organisations communautaires 2SLGBTQ+ à Toronto et à Vancouver, Osmel a concentré son travail sur la promotion de programmes sociaux locaux et provinciaux efficaces, l'amélioration au niveau de l'inclusion des voix marginalisées, la promotion de politiques publiques saines et la supervision d'une planification stratégique efficace dans les secteurs à but non lucratifs et caritatifs.
Osmel est ravi et honoré de faire progresser la vision et la mission de la Fierté dans la Capitale et croit fermement au pouvoir de l'inclusion pour influer sur le changement social durable.