Ten Oaks and Capital Pride come together to celebrate the love of the National Capital Region's 2SLGBTQ+ community at Virtual Family Pride!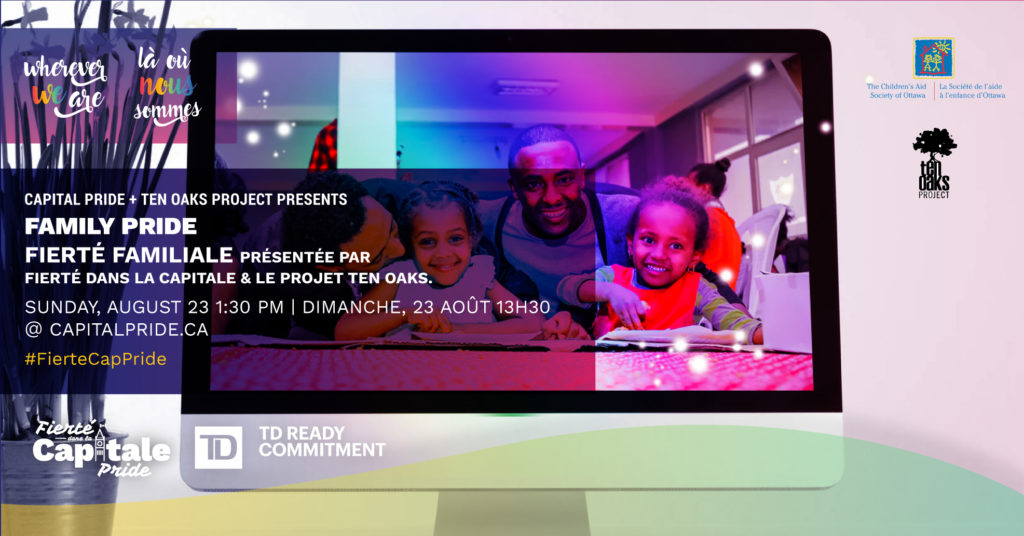 Family Pride is an inclusive celebration for the whole family to enjoy! Ten Oaks and Capital Pride value delivering programming for our children and their families that is welcoming and engaging for all!
Virtual Family Pride will include fun crafts and activities tailored especially to those 12 and under. Come out help build our community of 2SLGBTQ+ parents, guardians, and children at Capital Pride. Stay tuned for more.