We Still Demand! On Exige Encore!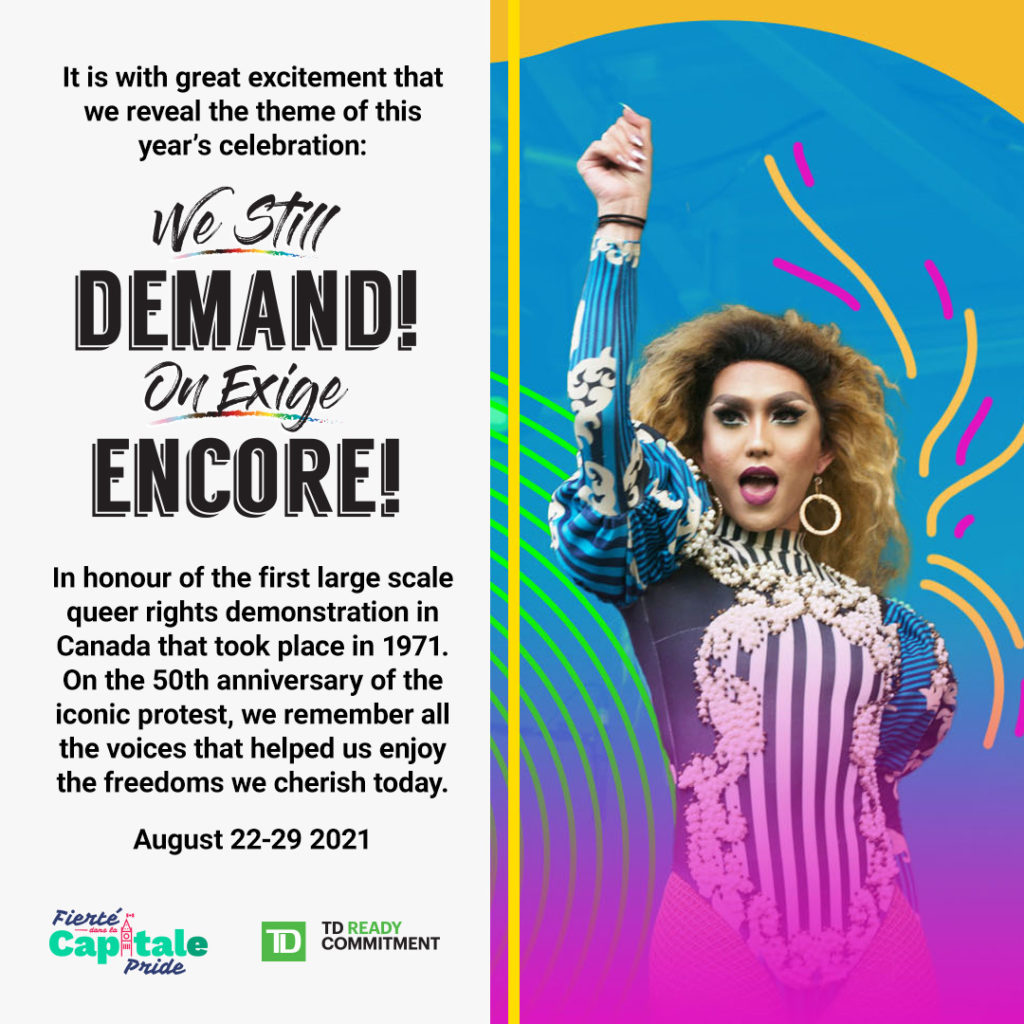 It is with great excitement that Capital Pride unveils the theme of this year's celebration. "We Still Demand! On Exige Encore!, was chosen to honour the first large scale queer rights demonstration in Canada that took place in 1971. On the 50th anniversary of the iconic protest, we remember all the voices that helped us enjoy the rights and freedoms we cherish today.
Since the advent of the pandemic, Capital Pride developed a path forward for the annual festival making last year's virtual parade a success, while adhering to all public health guidelines. Pride celebrations have always been a place of love, allyship and compassion, and we are confident that this year will be no different.
Stay tuned to what we have in store for you this year for the 2021 Virtual Capital Pride Festival, August 22-29!