Poz in the Pandemic: Living with HIV/AIDS during COVID-19 Panel discussion in partnership with, ViiV Healthcare Limited, Max Ottawa, AIDS Committee Ottawa and Capital Pride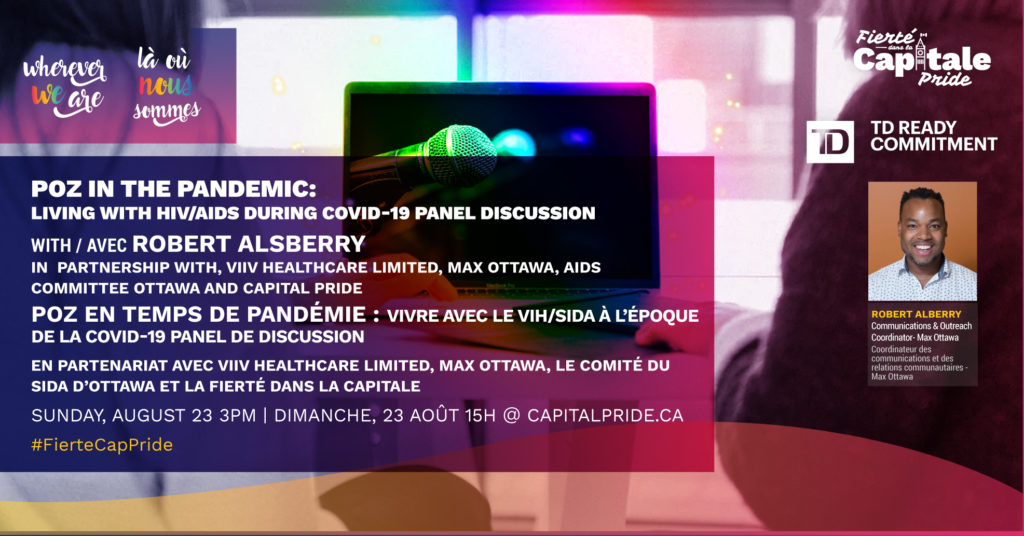 This event includes a LIVE Panel discussion and Q&A with expert panelists discussing supports and services for folks Living with HIV/AIDS during COVID-19. The panel discussion will be 1hr and 45 minutes in length. The discussion will be live streamed over Zoom.
This is a free event, registration is required.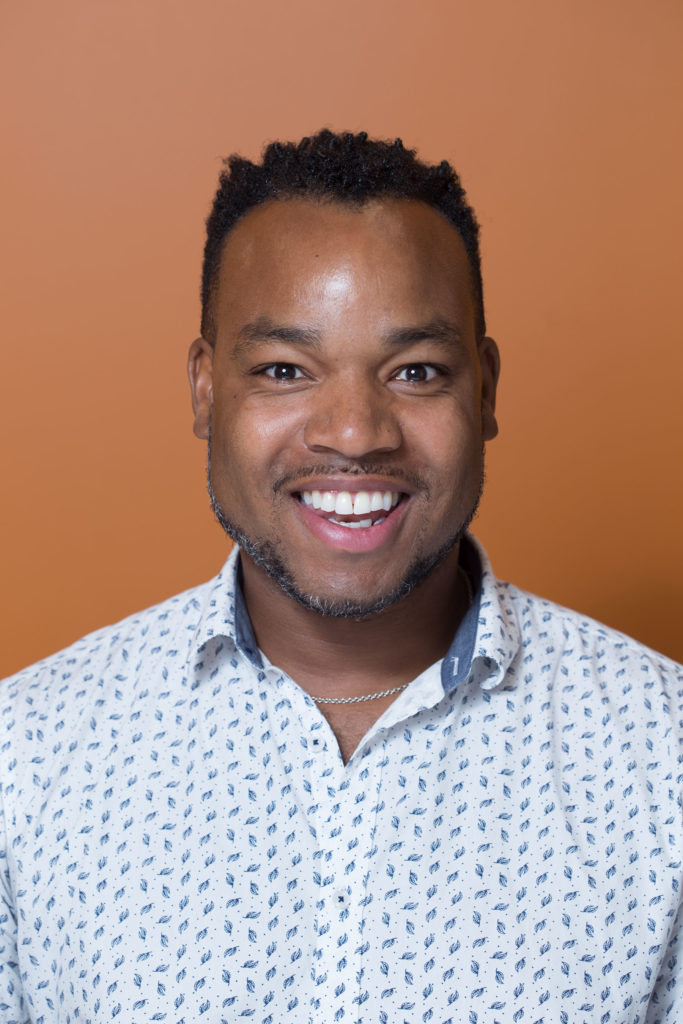 Robert Alsberry
Robert Alsberry has a lifetime experience of navigating the world as a Black, queer male. Born and raised in Pittsburgh PA, he worked as a massage therapist and Registered Nurse obtaining his BSN for Carlow University. Since moving to Canada in 2016, he's volunteered and presently works at MAX Ottawa as their Communications and Outreach Coordinator. He's most proud of starting and co-facilitating Keeping it 100, an ongoing discussion group for Black guys into guys in the Ottawa area that's been active for 3 years. He is also a member of the steering committee for the Black Gay Men's Network of Ontario. Robert has participated in many LGBTQ+, African, Caribbean, and Black (ACB), HIV/AIDS, and/or mental health focus groups, seminars, and symposiums.
Moderator