Presented by 3Sixty Dance & Fitness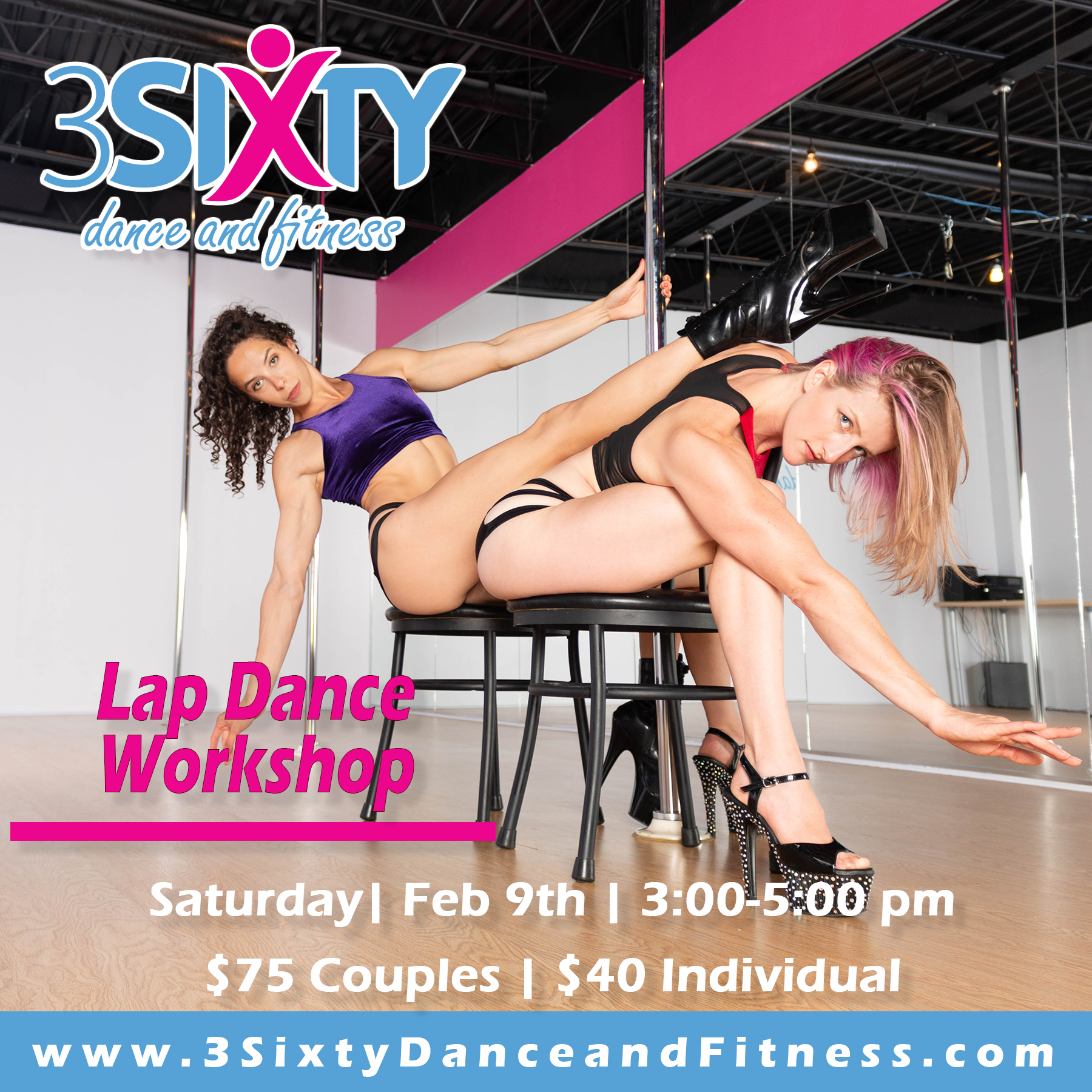 The night you AND your significant other have been waiting for! Grab your partner and get ready for some SEXY lap dancing. This is a beginner-friendly class, where each of you will learn a hot lap dance routine, complete with some HOT partner work. You might just burn that chair to the floor! This class will be steamy and erotic, so you might want to set aside time to "practice" your moves when you head home!
3Sixty is LGBTQ2+ friendly and we welcome partners of any gender or sexual identity. Not part of a couple? Bring your bestie! Just wanna get in on the fun? Register as an individual and we'll partner you up!