Sunday, August 27
Parade starts at 1pm
Parade Route
This year's Parade will start at Elgin Street and Somerset Street
The parade will south Elgin Street, west on Gladstone Avenue and north on Kent Street.
The Parade will end at Kent Street and Laurier Street. All marching groups will exit the parade east on Laurier Street. All vehicles will exit the parade by heading north along Kent Street.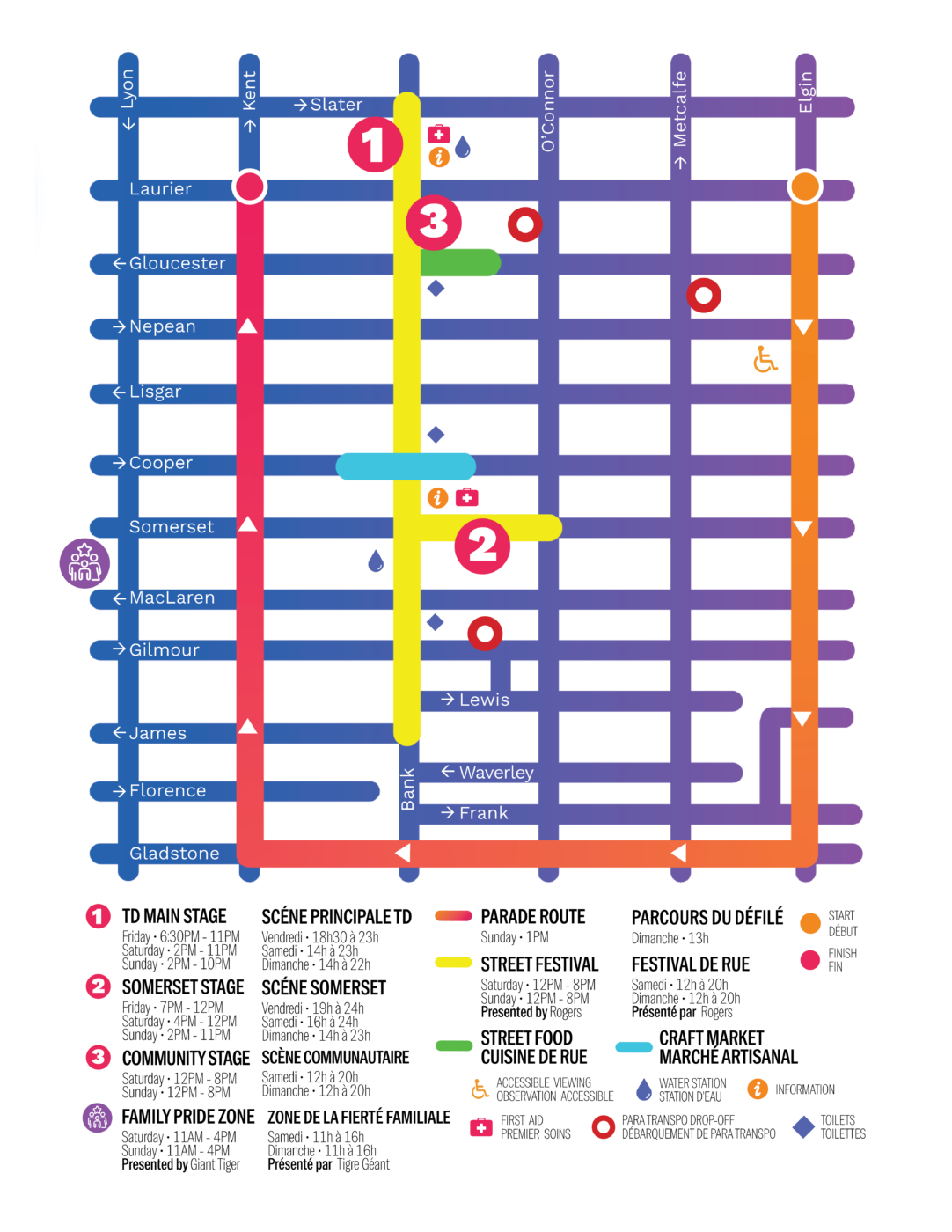 Accessible Viewing
An Accessible Viewing area will be set-up at Elgin Street and Lisgar Street. The space will include a shaded tent area, space for wheelchair users and chairs.
Capital Pride has worked with OC Transpo to designate a pick-up and drop-off spot near the Accessible Viewing Area on Metcalfe Street.
For further information about accessibility please contact [email protected]
Community Notice
Capital Pride has prepared the following Community Notice to advise local residents and businesses about street closures. Like any good neighbour, we're committed to working with the local community to minimize impact.
Information for Parade Participants
Registration for the 2023 Pride Parade closed on August 1. The Parade Team will contact all registered groups the week of August 14 to confirm staging times and locations.
Any registration related questions may be directed to [email protected]