Capital Pride celebrates local talent in music, performance art, dance, drag, and various other forms of artistry. If you're a performer within The National Capital Region looking to perform at this year's Pride Festival, please complete this form to its entirety.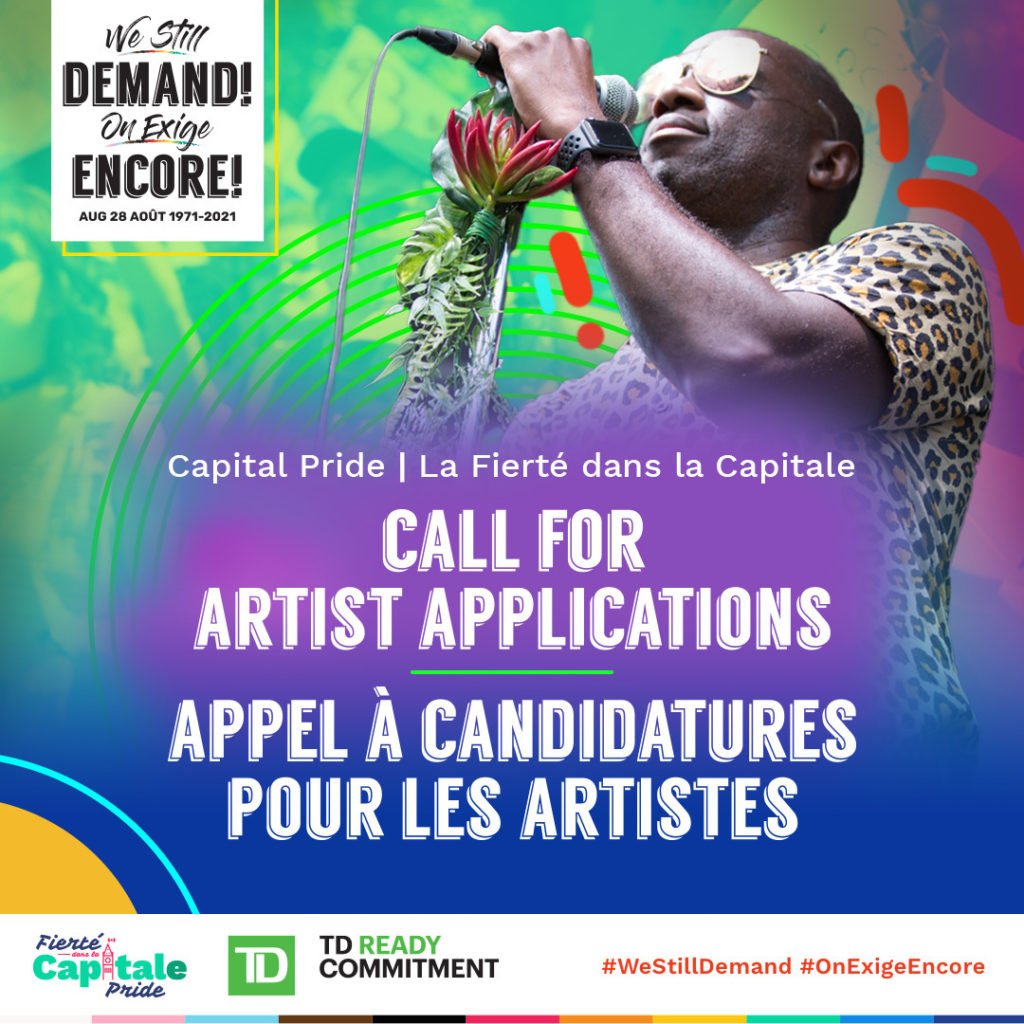 Please note that filling out an Artist application form does not imply any obligation for Capital Pride to accept said application.
Successful applicants will be notified and given predetermined performance times.
Performance times are not to be exchanged between artists unless deemed necessary by Capital Pride.
All Applicants must be age 19+
Successful applicants must acknowledge that Capital Pride is a non-profit organization and that the festival relies on Sponsorship. Artists must understand that performances may connect with a sponsor.
Applicants must acknowledge that this is not a paid opportunity however Applicants may receive an honorarium on behalf of Capital Pride for their entertainment.