The Capital Pride Festival is an opportunity for our community to connect, celebrate, educate and advocate. And as we gather All Together Now once more, our 2022 Festival will be no exception.
We are pleased to deliver 8 days of programming including a series of public art installations, new family and youth programming, human rights-centered events, and an expanded Festival Weekend with additional stages. All of this in addition to many community events taking place right across the region.
---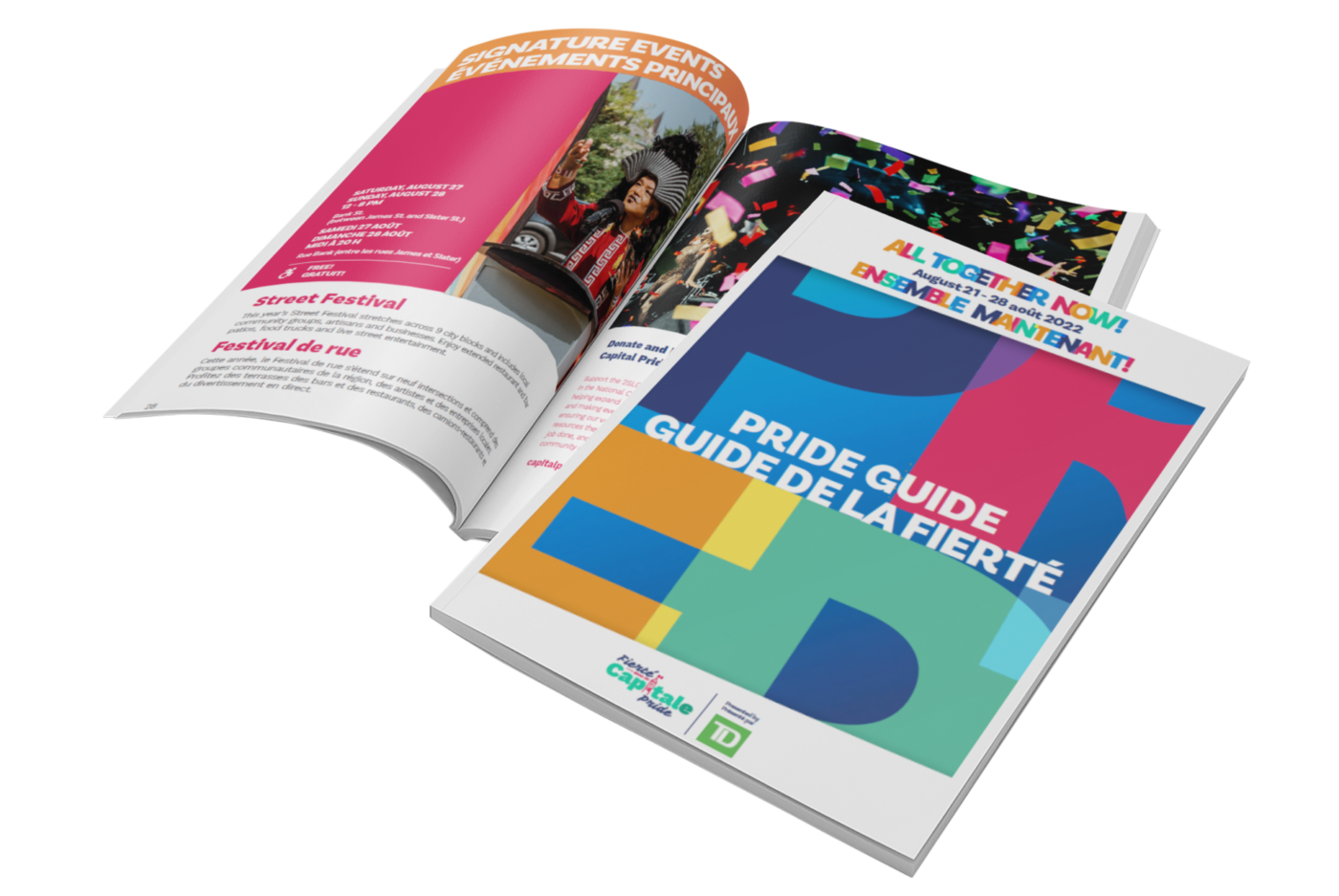 This year's theme "All Together Now" is an invitation to the community to celebrate and advocate. The Capital Pride Festival brings our communities together and after a challenging two years, we are excited to celebrate All Together Now! This is our opportunity to reconnect and celebrate the full diversity of the 2SLGBTQ+ community!
At the same time, Pride is rooted in activism. When we come together, we reflect on the challenges our communities face, the challenges and progress that has been achieved and we continue to advocate for action locally and around the world.
Our communities are stronger when we are all together.
---
Grand Marshal: Icesis Couture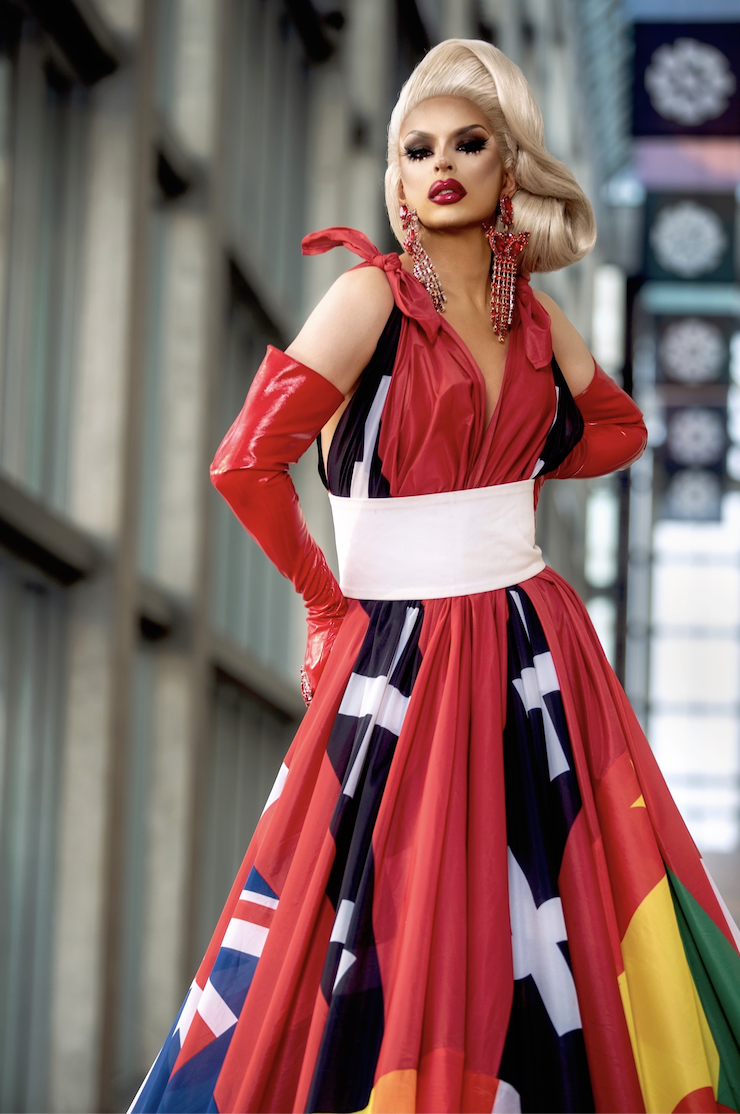 Icesis Couture has been pushing boundaries and creating spaces for the 2SLGBTQ+ for over 15 years. Born and raised in Ottawa with family roots in El Salvador, Icesis Couture has always reflected her culture and activism in her art while performing in bars, night clubs and on stages across North America and now around the world. She has worked tirelessly to put our local drag community on the map while inspiring the next generation of 2SLGBTQ+ artists and performers to think big and be bold.
Icesis Couture is a legend who can dance, sing, design and sew. In 2020, she was crowned Ms. Capital Pride. In 2021 she starred in season two of Canada's Drag Race, where she won the crown and served draw-dropping unique looks each and every week.
Youth Marshal: Gillian Walsh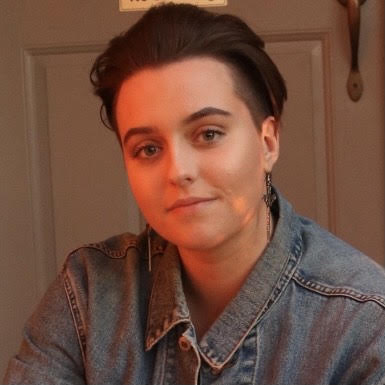 Gillian is a young queer community member, student and outreach worker. They are passionate about community and people working together to create networks of support and love. They sell pinback buttons via their page LittleQueerFeminist and use the money raised to give back to community members in need.
Further, as a young person who faced discrimination in school due to their queer identity, they are passionate about creating safer spaces for 2SLGBTQ+ youth and hope to ensure all kids feel safe enough to be who they are. Gillian hopes to encourage and inspire other youths to get involved in meaningful causes.
Honoured Group: Capital Rainbow Refuge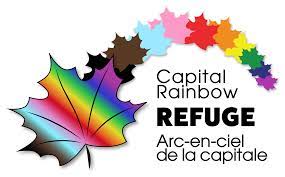 In nearly 70 countries, LGBTQI+ communities remain criminalized. Sexual and gender minorities face unimaginable human rights violations perpetrated by families, communities, police and the state. This ranges from barriers to employment, housing, healthcare and education… to jail, torture or death. Many LGBTQI+ people are forced to flee their homes and seek refuge in other countries where their safety is also at risk.
Capital Rainbow Refuge (CRR) is a registered non-profit organization, operating with charitable capacity to support and sponsor LGBTQI+ refugees. CRR sponsors and supports LGBTQI+ newcomers to make our community a welcoming home. Through volunteer-led sponsor groups, community building through our Qmunity program, and public awareness, we help LGBTQI+ refugees and newcomers arrive and thrive in Eastern Ontario.
Learn more about Capital Rainbow Refuge at capitalrainbow.ca
Community Notice
Capital Pride has prepared the following Community Notice to advise local residents and businesses about street closures. Like any good neighbour, we're committed to working with the local community to minimize impact.